New Hong Kong – Macau bridge drives business and tourism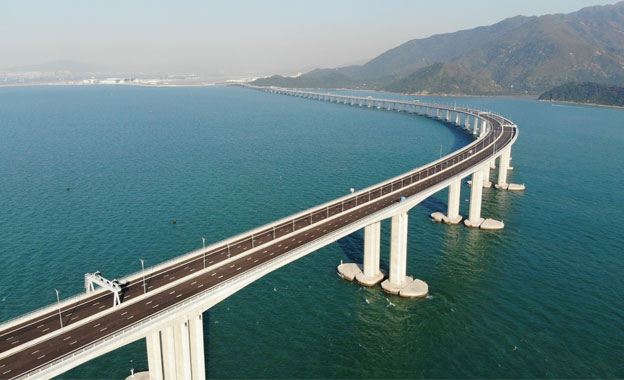 The newly opened record-breaking Hong Kong-Zhuhai-Macau Bridge, which is the world's longest sea bridge at 55km long, turns out to be a boost for both business and tourism. The quick road connection draws business travellers and tourists from Hong Kong to Macau.
According to TravelWeekly Asia, the new bridge not only narrows the distance between the cities, it is truly a tourist attraction in its own right. The bridge that starts right next to Hong Kong International Airport, is a fast and scenic alternative to ferries that used to connect both cities. Offering a far easier route to Macau, the bridge opening is expected to result in more frequent visits and longer stays.
As TravelWeeklyAsia describes, more visitors will tap into Macau's unique mix of Chinese and Portuguese culture and cuisines, "adding additional night stays at the city's world-class hotels, and including adrenalin-fuelled entertainment and activities, one can potentially entice first-timers and repeat visitors to return."
Macau is a UNESCO Creative City of Gastronomy, attracting foodies with its homegrown Macanese cuisine and no less than 19 Michelin-starred restaurants.
Further reading on: travelweekly-asia.com