Hotels make more money on surcharges
Before internet and mobile phones, hotels used to earn good money by adding huge surcharges to telephone calls that guests made from their room. Now, new surcharges bring in more money, as business travellers are discovering when checking out. The list of hotel surcharges is growing and fewer and fewer services come FOC, free of charge.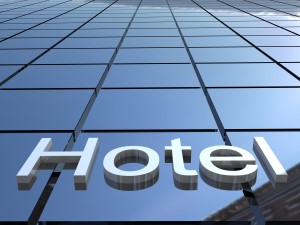 'Book now, free Wi-Fi' usually makes business travellers hit the 'Make reservation' button. Later they find out that the hotel they booked only offers high-speed Wi-Fi at a surcharge. Here is a list of 'new' surcharges that you should be aware of.
You want the hotel to guarantee that you get a room with one king size bed? At some hotels, it will cost you a few euros or dollars.
Being charged for a late check-out is common practice in most hotels. Some hotels now also charge you for checking in an hourly early.
Checking out in the morning, but you flight leaves in the evening? Storing your luggage used to be a free service of the hotel. Now, a growing number of hotels charge one or two dollars or euros per bag.
Shipping something to the hotel in advance of your trip, like presentation items? Some hotels now charge up to $25 to receive a packages.
Need an in-room safety deposit box? You may be charged a few euros per night.
Travelling to a part of the world where temperatures are high? If you found a resort-like hotel, beware of 'resort fees' that are sometime charged, whether you use the pool or not, you will pay this fee for staff to set up umbrellas and lounge chairs.
Another fee you may overlook: a softdrink from the minibar may cost $5, but at checkout you may find there is an 18% 'administrative fee' to restock the bar.
Some hotels charge a $25 a day 'personal use fee' if you put soda or bottled water you bought outside in the room minibar.
The latest fee, charged by a San Francisco hotel, is the 'Urban Fee', for Internet, local phone calls, newspapers, morning coffee and use of bicycles.
Want to check-in before flying and print your boarding pass? "That will be 5 dollars please".