How to improve your safety in hotels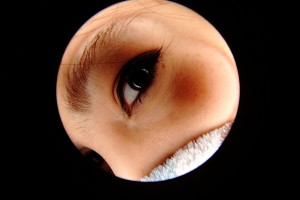 A sports reporter won a $ 55 million lawsuit over a nude video that was taken by a stalker who got a hotel room next to hers. The hotel was blamed for disclosing information about the reporter's room number. How can business travellers prevent incidents like this?
UK Business Insider compiled a list of useful tips to keep your information and yourself safe.
Look for properties that offer restricted access, like hotels that block access to guest floors unless you have a key to insert in the elevator
For women who are traveling alone, using "Mrs." when checking in your name may help give the impression that you're traveling with at least one other person.
hotels will often pre-block rooms before you check in, so ask for a room change upon arrival. This helps eliminate the chance of anyone knowing what your room number is before your arrival.
Put the "Do Not Disturb" sign on your door when you leave the room, to give off the impression that there are people inside.
Avoid staying on the ground floor, since this is often the easiest target for robberies and room entries
Cover the peephole on your door, as this is an easy way for people to catch a glimpse inside your room.
Further reading on uk.businessinsider.com
Image by Peephole - Jackie's eye on Flickr