Iberostar Grand Packard opens in Havana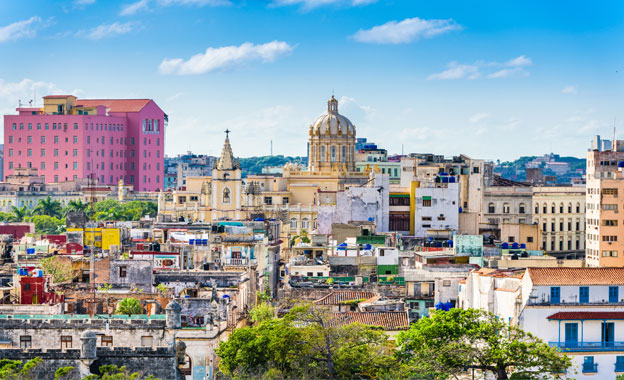 Five hundred years after Havana was founded, a new business hotel has opened its doors in the capital of Cuba. The Iberostar Grand Packard in Havana is the first top category Grand City hotel that the Spanish Iberostar chain has opened on the island.
The Iberostar Grand Packard is the perfect base for business and leisure travelers in this historic city that was founded in 1519. The hotel combines the original architectural features of this 1911 building with an eye-catching and innovative reconstruction project that kept the hotel's charm and splendour alive.
In the past, the hotel has welcomed famous guests including the poet Pablo Neruda and film star Marlon Brando. On the Paseo del Prado, Old Havana's main avenue, it offers great views of the capital, overlooking the Malecón Broadwalk and the Bay of Havana, as well as the Tres Reyes del Morro Castle.
The Iberostar Grand Packard features 321 luxury rooms and an infinity pool overlooking the Malecón esplanade. If you are interested in sampling the local and international foods and beverages, the hotel offers six restaurants and three bars.
Further reading on: iberostar.com