Istanbul New Airport on schedule for opening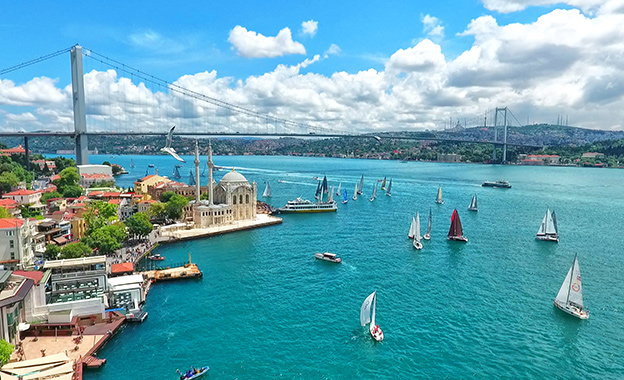 Istanbul's new international airport, scheduled for opening on October 2018, is 80 percent finished. The builders have just completed the airport's first runway.
Istanbul New Airport is the new €10.2 billion mega project that is built in the city's suburbs, on the European side of Istanbul. It will be a high-capacity hub that will be equipped to handle 90 million passengers per annum in its first years, and 200 million at a later stage. Around 100 airlines will use the airport.
The airport, as Airport World Reports, will initially boast three parallel runways, like the one that is now finished. The construction companies have also finished the baggage system of the airport.
Further reading on airport-worlds.com