JFK to open luxury animal terminal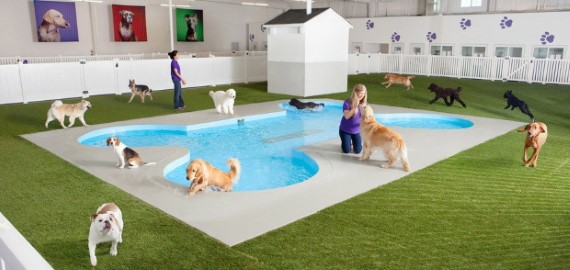 JFK in New York will open a new terminal to deal with the 70,000 animals that pass through the airport every year.
Business Insider reports that the new 'ARK' is a 16.500 square metre dedicated terminal that will replace the current privately-owned Vetport. 'ARK' is the first terminal exclusively for animals in the US, costing $48 million to build. The 'ARK' is a full-service, 24-hour, airport quarantine facility for import and export of horses, pets, birds and livestock.
Dogs will have a 20,000-square-foot luxury resort with flat-screen TVs, a bone-shaped swimming pool, massage therapy, and dog pedicures. Dog owners will have to pay $100 per night to board their pets in the dog resort.
Cats will get their own trees to climb. Horses, cows, and other animals also have their own specially customized areas with private stalls and showers. There will be a holding pen for goats, pigs, and sheep.
Further reading on uk.businessinsider.com
Image by Paradise4Paws