Kettner's Townhouse opens in London: a hotel with a history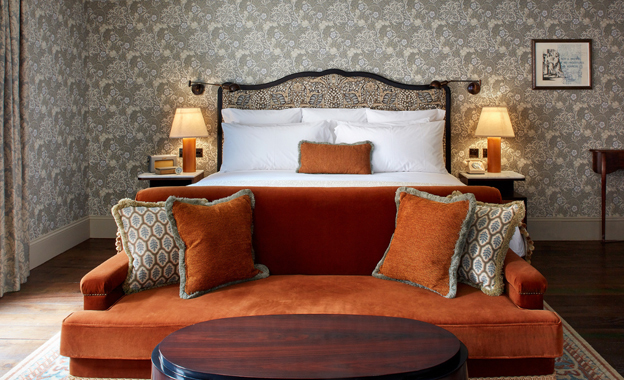 Kettner's Townhouse, London's latest hotel gem, is now open for business. The new 33-room hotel in Soho has a remarkable history – and a promising future as a small hotel for business travelers that choose to avoid the crowds and large hotel chains.
Kettner's Townhouse was originally established in 1867 by August Kettner. It was London's first French restaurant, attracting famous dinner guests such as King Edward VII, Winston Churchill, Bing Crosby, and Margaret Thatcher. According to unconfirmed reports, even Napoleon III dined here. The restaurant survived good and bad times (and two world wars), but finally had to close.
The historic place has recently reopened, with a restaurant and champagne bar as its biggest attractions. The 33 lovely Art Nouveau-style bedrooms that have been added to the property make Kettner's Townhouse a small-scale quality hotel with a very interesting twist.
Further reading on kettnerstownhouse.com
Images by Kettner's Townhouse