New light railway links Dallas/Fort Worth to Dallas downtown
Dallas/Fort Worth International Airport (DFW) now offers its travellers a light rail passenger service connecting to Dallas. DFW is the third-busiest American airport with a direct rail connection to the city centre.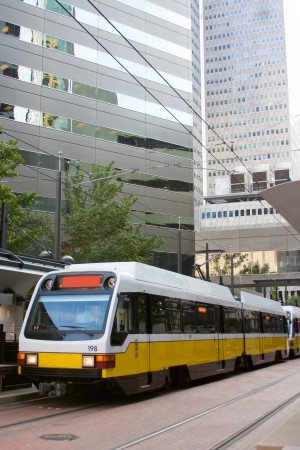 The light rail connects the airport to the city over a five-mile segment to DART's Belt Line Station, with continuing service to major regional destinations including Irving-Las Colinas, Dallas Market Center and downtown Dallas.
DFW Airport Station is located less than a three-minute walk to the Terminal A entry doors and ticketing hall. Passengers arriving at DFW airport can hop on DFW's Terminal Link shuttle buses for an easy transfer to their desired terminal.
The first Orange Line train departing downtown Dallas arrives at DFW Airport Station at 03:50. The last train departs the DFW Airport station at 01:12 on weekdays, and 12:12 on weekends.