Rotterdam The Hague (NL), first airport with 'autonomous vehicle' baggage handling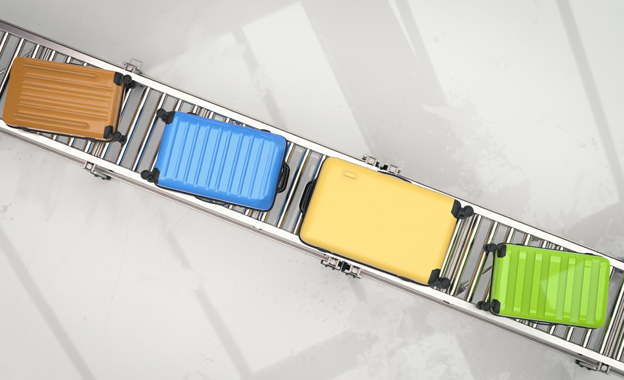 Rotterdam The Hague Airport in The Netherlands is the first airport in the world to use a baggage handling solution with intelligent autonomous vehicles to transport individual items of luggage instead of traditional belts and conveyors.
The new, flexible baggage handling solution is being tested during a 3-month trial at the airport. Airport World reports that the so-called FLEET baggage handling system has been developed by Netherlands-based manufacturer Vanderlande.
FLEET replaces the need for fixed conveyors and sorters. Each individual vehicle carries a single bag and determines the most optimal route through an airport. The solution is highly sustainable. The energy used by FLEET vehicles is initially generated by solar panels, helping to create a zero-emissions baggage handling solution at Rotterdam airport.