SO/Berlin Das Stue Hotel, boutique-style in Berlin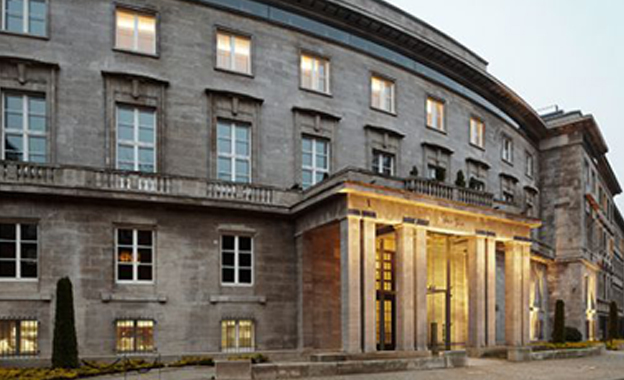 A neo-classical building in Berlin that was once home to the Danish Embassy has been renovated into a stylish boutique hotel. The new SO/Berlin Das Stue hotel has already been included in Condé Nast's list of the top 10 of best hotels in the city.
Das Stue is a luxurious business hotel at an enviable location next to the Berlin Zoo and Tiergarten park. The hotel has a high-ceiling lobby with magnificent original white marble staircase.
The hotel offers 78 rooms, 20 of them suites in the original embassy and in a newer annex. Be sure to book one of the rooms with floor-to-ceiling windows and views of the zoo and Tiergarten.
The hotel has a fine dining restaurant, offering molecular gastronomy by one-Michelin-star chef Paco Pérez. Condé Nast specifically mentions the exclusive 25-plus-course tasting menu by Pérez. If you decide for a more 'middle of the road' menu, go to Casual Restaurant, which doubles as the breakfast area. Condé Nast: "The Stue Bar has a vintage, salon-like vibe, with a list of classic and seasonal cocktails as well as rare whiskies and cognacs."
Image by SO/Berlin Das Stue Hotel