The Siren - a stylish product of Detroit's regeneration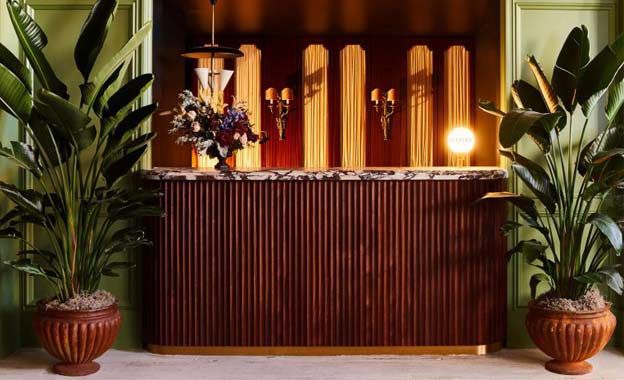 Detroit's downtown Broadway area now boasts The Siren, a former office building that was converted into a modern, hip place to stay. The building, which was also once home to one of the largest music stores in the world, is now a 106-room hotel with all amenities one could wish for – and STYLE.
The Siren is the good-looking result of one of many regeneration projects in Detroit, that saw a rapid urban decline during the second half of the 20th century after the motor industry left. The hotel features seven food & beverage spaces (including a pink cocktail bar), two retail boutiques, and rooftop with panoramic views.
The new hotel offers some interesting room options, such as The Hideout (starting at $139), with a bunkbed with twin beds, The Studio ($159) with one full bed with an accompaniment of vintage and custom furniture and The Chamber Superior ($189) with a queen bed and a bathroom with colorful custom terrazzo tiles.
Photo by The Siren
Further reading on thesirenhotel.com