The tallest hotel in the world – Gevora Hotel Dubai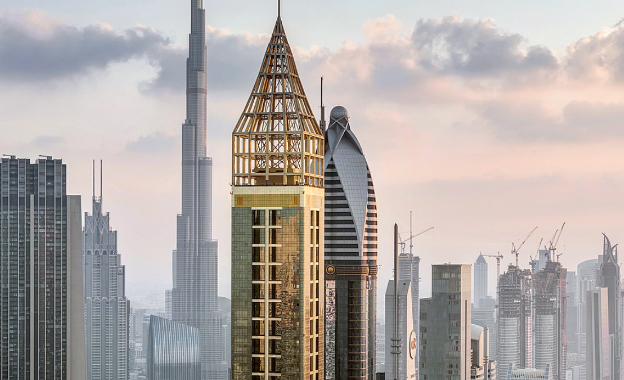 The city of Dubai has a history of hosting the world's tallest hotels. Now a new hotel is claiming the title: the 356-metre high Gevora Hotel opened in February.
Dubai is the home of a significant number of the world's tallest hotels. There is the JW Marriott Marquis (355 meters high), the 333-meter Rose Rayhaan by Rotana, the Burj Al Arab and Jumeirah Emirates Towers Hotel, all skyscrapers offering their guests wonderful views of the city, the desert and the sea.
The new Gevora Hotel, the new world's tallest as a single building, is barely a meter taller than the 77-floor JW Marriott Marquis. The measurements are taken from ground level to the top of a hotel's mast. The Gevora is a gold-coloured 75-storey tower with hotel rooms all the way to the top. The hotel offers a choice of four restaurants and an open-air pool deck. According to EmiratesWoman, the hotel will also feature a health club and jacuzzi, as well as a luxury spa on the topmost floor.
Other toweringly tall hotels around the world are Kuala Lumpur's Four Seasons Place, Thailand's Baiyoke Tower II and China's Wuxi Maoye City – Marriott Hotel.
Further reading: emirateswoman.com
Image by Gevora Hotel Dubai