Try Damien Hirst's Las Vegas suite at $100,000 a night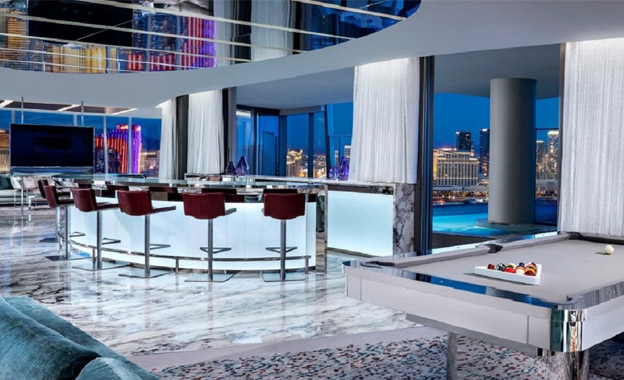 If you can stretch your business travel budget for a bit, book the Damien Hirst hotel suite next time you visit Las Vegas. The new suite at the Palms Casino Resort will cost you $100,000 per night but sleeping among the artist's many unique contemporary art objects will make it worth every cent.
The recently launched Damien Hirst-designed hotel suite is officially dubbed the Empathy Suite, featuring the British artist's signature artwork and furniture. The suite is 2743 sqm (9000 sqf) on two stories. You get two bedrooms, lounges, a theatre, massage rooms and a bespoke butterfly motif mosaic cantilevered pool overlooking the Las Vegas Strip.
Guests will also enjoy 24-hour butler service, welcome amenities, a chauffeur and VIP access to the hotel's amenities, as well as $10,000 in hotel credit. The suite also contains some of the artist's works, including Winner/Loser, two bull sharks suspended in formaldehyde; and Casino Royal, a collection of his butterfly motifs.
Further reading on: independent.co