New trend in travel: lifestyle hotels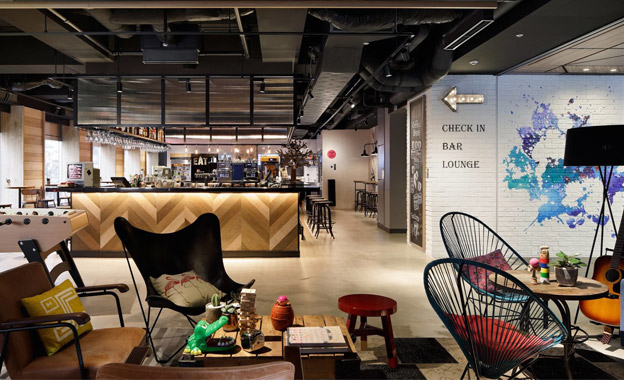 There is a new trend in hotels for business and leisure travelers. Lifestyle hotels that stand out from the ordinary, with non-conformity, open-mindedness, and originality as its most important qualities.
TravelWeekly Asia compiled a long list of hotel brands and label that fit this description. They all promote themselves with descriptions such as 'we are an experience, rather than just a place to stay'. But what that means? Some hotel managers say that they cater for travelers that want reasonably-priced accommodation that offers bold, contemporary design and hyper social experiences that tap into the local culture. TravelWeekly Asia made a list of the hottest ten new lifestyle hotel brands that fit the description:
Accorhotels and 25hours: 25hours. Where? Cologne, Berlin, Vienna, Hamburg, Munich, Dusseldorf, Paris.
Best Western International: Vib. Where? Antalya (Turkey) and Springfield, Missouri (USA).
InterContinental Hotels Group: Voco. Where? voco Gold Coast Australia.
Centara Hotels and Resorts: COSI. Where? Samui Chaweng Beach, Thailand.
Marriott Hotels: Moxy. Where? Moxy Tokyo Kinshicho, Moxy Osaka Honamachi and Moxy Bandung.
Hilton: Canopy by Hilton. Where? Chengdu (China), Reykjavik, Washington DC.
Worldwide Hotels: Venue. Where? Joo Chiat, Singapore.
Next Story Group: Kafnu. Where? Colombo, Hong Kong, Taipei, Bengaluru, Saigon.
Hyatt Hotels: Hyatt Centric. Where? The U.S., France, Japan, Spain, India and Peru.
Ovolo Hotels: Ovolo/Mojo Nomad. Where? Four hotels in Hong Kong, and six hotels across Sydney, Melbourne, Brisbane, and Canberra, including both Ovolo Hotels and Mojo Nomad brands.
Further reading on: travelweekly-asia.com