Wacky designs in Taiwan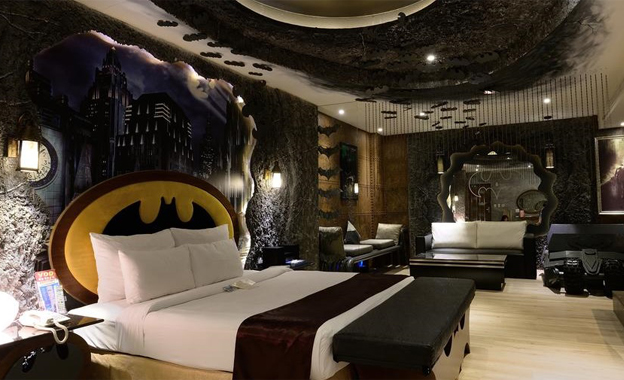 Going to Taiwan and ready for a hotel that is really extraordinary? Book Eden Exoticism Planet hotel (yes, that is the official name) and you will surely be stunned by the over the top hotel room designs.
Some of the designs of this hotel in Kaohsiung City in Taiwan are truly awesome, often inspired by movie themes. The Batcave Suite is somewhat unusual, and so is "the most over-the-top spot to impress your girlfriend after you forgot her birthday."
This hotel is probably not exactly what you would normally book as a business traveller. But at least you will sleep in a fun room that is different from any hotel room you have ever seen. There is more: the motel serves pearl milk tea and pineapple cakes.
Further reading on: eden-motel.com.tw