The Liberty (Boston): stay in jail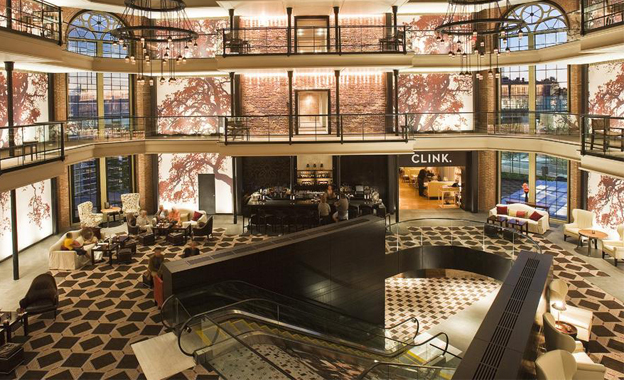 The Liberty hotel in Boston has now officially become a National Historic Landmark. Long before its refurbishment, this was the Charles Street Jailhouse, an institution that was built in 1851, offering no such services as room service or late checkout.
From the grand lobby, you can still imagine what the inside of the jail used to look like. After the clean-up of the brick walls and after dozens of decorators did a great job, the hotel now is a Luxury Collection Hotel. It advertises itself as "centrally located and steps away from shopping, dining, Boston Common, and much, much more."
The hotel offers an interesting blend of history and high-style. Located at the foot of Beacon Hill, the hotel offers 298 imaginatively re-invented rooms and suites. Most rooms offer views of the city skyline and Charles River. And the food is a lot better than in the jail era: the Liberty offers five distinct restaurants and bars.
Further reading on: libertyhotel.com