W Hotels opens in Panama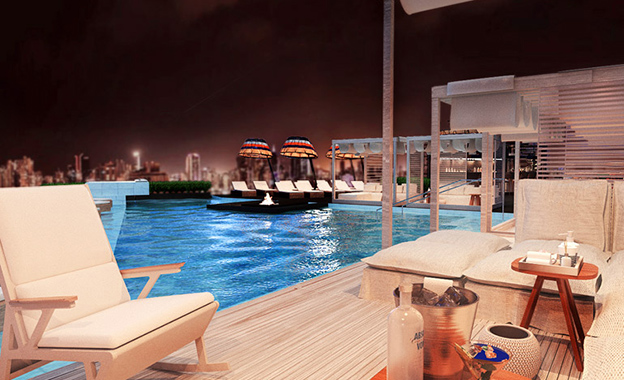 W Hotels Worldwide, a business hotel chain marketed toward a younger crowd, is now also to be found in Central America. W Panama, the first W Hotel in this part of the world, is now open for business.
W Hotels, part of Marriott International, operates 53 hotels in 26 countries and is expanding internationally. The new property towers above the heart of the business district of cosmopolitan Panama City, in the ultra-modern, 50-floor Evolution Tower on Calle 50.
W Panama reflects the city's past and the importance of the Panama Canal, while integrating Panama's history and colourful indigenous patterns. After entering the W Panama on the 15th floor, you are met with the industrial look of shipping containers, with original graffiti painted by Diablos Rojos-inspired artist, Oscar Melgar.
The hotel has 203 guest rooms, many featuring wonderful views of the nearby bay and canal. Each room features modern twists of handmade Mola fabrics and patterns from the indigenous communities of Panama, alongside expressive murals.
In W Panama, it is easy to get acquainted with local cuisine. The hotel's Moró restaurant offers signature dishes using exquisite local ingredients for a taste of local comfort food. For a quick bite, La Cajita is modeled after food truck service and style, open 24/7 for deliciously energizing smoothies, drinks and dishes influenced by street fare.
Further reading on news.marriott.com
Image by Starwood Hotels