A second life for Orchard Rendezvous Hotel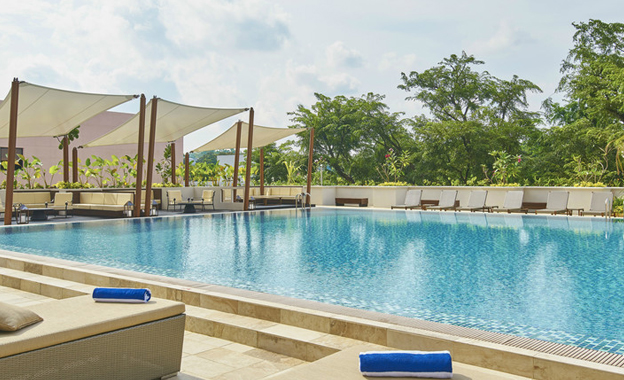 The Orchard Parade Hotel has reinvented itself. It has a new name - Orchard Rendezvous Hotel – new looks and new facilities. What remained the same is the hotel's excellent location at the end of Singapore's popular shopping district Orchard Road.
It is not a coincidence that the renovated mid-scale 388-room hotel now has botanical-inspired interiors. After a nearly three-year refurbishment, you can now see and feel the area's rich heritage that goes back to the days of the old pepper plantation on which the hotel has been built.TravelWeeklyAsia reports that the pepper plant motif runs through the hotel's interiors, from the delicate pepper leaf chandeliers in the lobby to room interiors like carpets, headboards and art pieces.
The new Orchard Rendezvous Hotel still offers stylish environment, with white and black arched windows, elegant cornices and brass finishes – with refreshed interiors. A nice detail is that the hotel has its own official orchid. The Orchid Society of South East Asia (OSSEA) commissioned an orchid, the two-toned Vanda Orchard Rendezvous to the hotel. Guests can view it at the hotel's outdoor swimming pool area.
Image by Orchard Rendezvous Hotel