Amsterdam Schiphol's Holland Boulevard: step out of the travel process!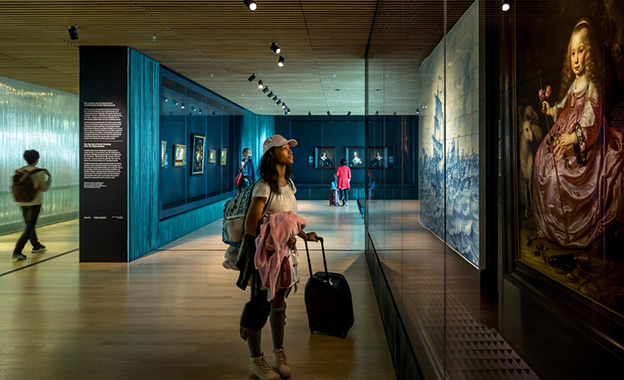 Business travel can be both fun and tiring. Airports are finding new ways to make trips enjoyable. Amsterdam Airport Schiphol has just opened the renovated Holland Boulevard public area. The new area has been designed to "meet the needs of passengers wishing to step out of the travel process for a while".
In other words, come to the Holland Boulevard and relax, have fun and prepare yourself for the next part of your trip in an original way. Between departure lounges 2 and 3, you will find the renovated Rijksmuseum annex that focuses on 17th- century Dutch painting.
For both young and older passengers, there is now Nemo Science Museum, covering science and technology. The Holland Boulevard also offers a new library area, with around 500 books by well-known Dutch authors, translated into more than 40 languages. Here you can also discover the best of Dutch culture via touchscreens.
In this area, you can also enjoy a spa treatment and work or shop in comfort in this area. You will find the Holland Boulevard behind security services, in the intercontinental transit area. Holland Boulevard is open 24 hours a day.
Further reading on businesstraveller.com
Image by Amsterdam Airport Schiphol