Back to basics in new Muji Hotel Beijing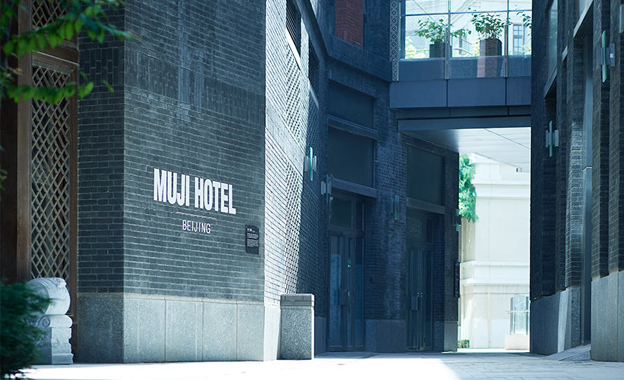 The new Muji Hotel Beijing offers great sleep at the right price, provides a space supporting both body and soul while away from home, and connect travellers to local communities. The new hotel, with just 42 rooms, offers a simple type of luxury, at a fair price.
In bustling Beijing, the Muji Hotel Beijing is a relaxed place. The interior of the hotel breathes the atmosphere of traditional Chinese architecture, featuring bamboo and recycled bricks taken from the surrounding area undergoing redevelopment.
The management describes the strength of Muji as the place that makes "guests enjoy indirect lighting that releases tension and guides one to comfortable slumber, mattresses that afford the ideal firmness to suit each guest's preferred sleeping position."
BreakingTravelNews reports that the hotel is perfectly located, offering a wonderful view of Tiananmen Square. The area has parks where you can enjoy mixing with the locals who make the park a part of their ordinary everyday lives. There are also narrow hutong alleys that provide a glimpse of the old Beijing lifestyle in traditional siheyuan courtyards. Some of the shoe and tea shops date back to the Qing dynasty. In short: this is the ideal base for your business or leisure (or why not: extended business) visit to Beijing.
Further reading breakingtravelnews.com
Image by Muji Hotel Beijing