The word's biggest airport in Beijing – all SkyTeam partners under one roof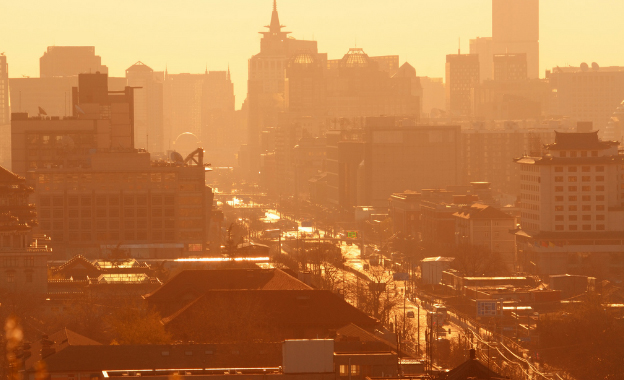 The construction of the world's biggest airport is well underway. The Beijing New Airport, opening in 2019, will help meet the growing needs of air transport in Beijing. The opening will also be good news to passengers travelling with AIR FRANCE KLM and other members of the SkyTeam alliance.
The new Beijing airport will bring all SkyTeam alliance members under one roof, allowing for easy flight connections for passengers to international and domestic destinations.
The late architect Zaha Hadid designed the Beijing New Airport Terminal Building, which will be filled with civic gardens and include separate passenger areas for international and domestic flights to create a more compact building and reduce travel times. Two years before opening day, the numbers are already awe-inspiring. In the 2020's, the airport will serve over 100 million passengers per year, that will either connect at the airport or will travel to Beijing city via a high-speed railway connection.
Another feature: the looks. According to Time/Travelandleisure.com, the late Zaga Hadid designed a terminal with flowing, interconnected forms. "Innovative design features within the new 700,000 square-meter terminal will include a central hub with six curved spikes with walkways that connect to one point to make navigating the terminal easier."
Further reading on time.com