Canopy by Hilton Atlanta Midtown: bike included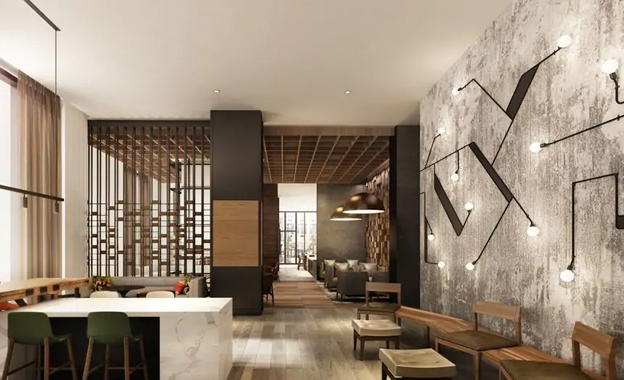 The new Canopy by Hilton Atlanta Midtown is a 'lifestyle hotel'. One of the many perks to guests is that they can grab a complimentary Canopy Bike for their downtown trips. The 'Canopy' is the first hotel of this kind in Atlanta.
Canopy by Hilton Atlanta Midtown has 176 rooms, with interiors that are inspired by the thriving art community surrounding the hotel, with local textiles and artwork featured throughout. A nice touch – the hotel's Just-Right Rooms bring the Arts District indoors with a signature canopy headboard that's inspired by 'Gone With the Wind' – written and filmed in Georgia. The hotel also boasts a state-of-the-art 24-hour fitness centre.
As for food and beverage options, guest enjoy an inclusive artisanal breakfast in Xhibit Studio Kitchen & Bar. As an alternative, they can opt for a Canopy Break Fast Bag delivered to their room door.
Breaking Travel News reports that the new 'lifestyle hotel' is centrally located in Atlanta, not far from the city's main attractions, such as the Beltline, shopping venues, restaurants, museums and nightlife. Also, Atlanta Hartsfield Jackson airport is located just 14 miles away from Canopy by Hilton Atlanta Midtown.
Image by Canopy by Hilton Atlanta Midtown