Hilton x hostels = Motto hotels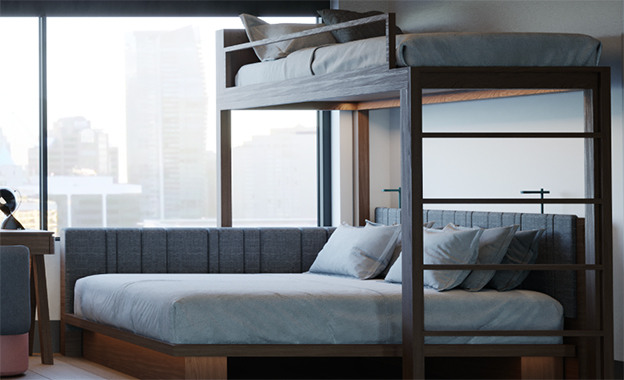 What do you get when you combine the concept of hostels with Hilton's expertise in running hotels? The answer is: Motto hotels. It is a new Hilton hotel concept that builds on the flexibility and value of hostels. The new brand will soon launch in Washington, D.C., London, San Diego, Boston, Dublin, Savannah (Georgia, USA) and Lima (Peru).
According to a report by HotelNewsNow, Hilton saw potential in the flexibility and value of hostels and decided to pair those aspects with the comfort of hotels. The new concept is brought together under the new Motto by Hilton brand, which will focus on affordable and flexible hotels in city-center locations.
The new concept – described by some as 'hostel on steroids' – will become the lowest-priced lifestyle brand in the Hilton portfolio. Rest assured: staying in a Motto hotel will not mean you will be sharing rooms with other travellers or wait in line for the shower. Motto will differ from traditional hostels, including private beds and baths.
According to Hilton, Motto hotels offer affordability to guests and offer an authentic experience that blends seamlessly with the local surroundings. There are four types of rooms: solo king or queen bed rooms; a so-called 'Murphy' bed room, which will fold up to provide desk space and a couch for meetings or workspace; and a queen bed/bunk bed combo.
Further reading on hotelnewsnow.com