Everdene, Virgin Hotel's rare rooftop bar in San Francisco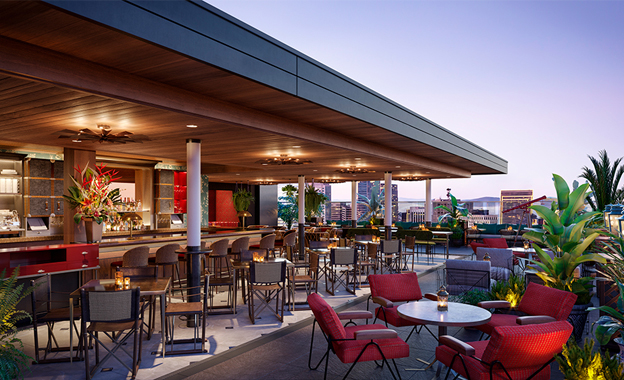 Hotel openings usually are hot news. This time, in San Francisco, a new rooftop bar grabs the spotlight. Virgin Hotel San Francisco has launched Everdene, setting a new rooftop culture. And: creating another reason for choosing this hotel for your San Francisco business trip.

Everything is special about this 12th story rooftop bar and lounge. First of all, rooftop bars and restaurants are rare in San Francisco. Also, there is the name. The new venue is named after Bathsheba Everdene, the heroine of British author Thomas Hardy's 1874 novel, Far From The Madding Crowd. The hotel insists that Everdene is an archetype of the strong, independent woman to which this new venue pays homage to.
The Everdene rooftop bar and lounge, TravelPulse reports, features a creative selection of cocktails, as well as delicious dishes. In fact, Everdene is a complete package and includes an entertainment program with DJs and live performances. And obviously, the Everdene offers breath-taking skyline views.
Everdene also features an extensive wine by the glass program, highlighting mostly California wines and an elegant champagne and sparkling wine selection. And: the food is great, with fresh creations featuring locally sourced ingredients.
Further reading on: travelpulse.com