Glitzy-glam in the ostentatious city Dubai
Running in luxury
With its unrestrained fantasy and surreal attractions the glitzy-glam Middle East metropolis Dubai is like no other city in the world. If you and your creditcard need a time-out of the exclusive shopping and dining lace up your running shoes for a less expensive intriguing experience. Dubai is a car orientated city and most likely you will have to drive to an area where it's safe to run, but don't let this discourage because running in this ostentatious city is fun! From May to September it can be very hot in the desert city, so it's best to go out for your run just before or after sunrise. Read these tips to prepare yourself to run safely in the heat and humid.
Al Safa Park
Start: at one of the four entrances
Distance: one lap is 3.4 km / 2.1 miles
The 64 hectare Al Safa Park at the southwest of the traditional Dubai centre is a popular place for runners. Around the park is a special jogging track with the distance marked out every 50m and has a fairly friendly surface. Dogs, roller skates and bikes are prohibited so you can enjoy your run quietly and safely with local or expat runners. At every entrance of the park you'll find a drinking water fountain and sanitary utilities.
Within the park you'll find three lakes, grassy lanes, a waterfall and over 200 species of birds. So bring some change to pay the 3 DHS entrance fee (0.60 euro / 0.80 dollar) and enjoy the luxurious park with nice views of the city while running along the green expanses. In the weekends lots of cricked is played on the fields. In the Sport Games Area you´ll find a gymnasium as well as soccer, volleyball, basketball and tennis facilities. The park is open from Sunday till Wednesday from 8.00 am to 11.00 pm and from Thursday until Saturday from 8.00 am till 11.30 pm. On public holidays the park closes at 12 am. At all four entrances you´ll find there´s enough parking space for your car. If you´re not travelling by car you can always take the local bus or a taxi.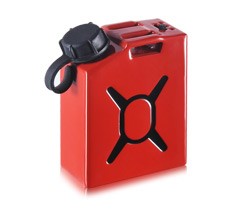 Marina Bay area
If you stay in one of the hotels in the Marina Bay area it's safe to go out for a run in the neighbourhood. The Sofitel Dubai Jumeirah Beach Hotel hands out a map for joggers with routes that vary from 1.7 km to 5 km and take you along the coast and through the marina. A loop around the Dubai Marina waters is approximately 8.5 km.
Running events
Novice and experienced runners can sign up for the Dubai Desert Road Run, a series of 10 km running races. Check the website for dates and more information. Are you up for a more challenging distance? Try the Dubai Marathon, held in January. In last year's edition, extraordinarily fast records were set, and so this race can be your bet to achieve a new personal best.