Grand Hyatt touches down in Athens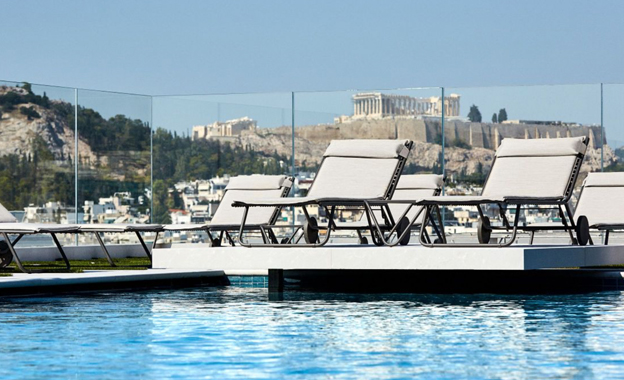 Athens now has a Grand Hyatt hotel. The Grand Hyatt Athens is the first Hyatt property in Greece. The hotel will cater for both business travellers and tourists that visit the ancient city with rich culture, iconic sites and attractions.
The 309-room hotel has modern looks and its up-to-date in its features and amenities, but also reflects the history of Athens. It shows artefacts from the Museum of Cycladic Art but also boasts an eye-catching art installation called The Coin, made of replicated, ancient Athenian coins representing the Greek economic supremacy of many centuries ago.
The Grand Hyatt Athens, reports Luxury Travel Magazine, is situated within walking distance of the old town of Plaka and the infamous Acropolis site. The hotel rooms feature spectacular views of either the Acropolis, the cityscape or the inner landscaped garden.
Among the Hyatt's attractions are the spectacular Penthouse Restaurant at the roof and the outdoor swimming pool overlooking the Acropolis and the Parthenon. There is wellness center with a private treatment rooms, an indoor heated swimming pool, relaxation lounges, a sauna and a Turkish bath.
Image by Grand Hyatt Athens