Molitor reopens as luxury hotel
Since it opened in 1929, the art deco Molitor swimming pool in Paris was the chic sports venue for Parisians. In 1989 the pools were closed and slowly allowed to go to ruin. Now, after 33 months of works, and €80 million invested, the building has reopened as the 'Molitor Paris by MGallery', a 124-room luxury hotel and exclusive private members' club.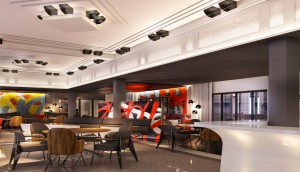 Launched by Olympic swimming champion and Tarzan-movie actor Johnny Weissmuller, the Molitor was Paris' sun-seekers' magnet with a 50-meter outdoor pool and real sandy beaches. There was also a 33 meter indoor pool, a gym, a restaurant, a bar, a tobacconist, a golf driving range and a hair salon.
After closure in 1989 it took decades before the new owners decide to plunge The Molitor into a second life. At the Accor-managed hotel you can swim at the exclusive Molitor if you stay at the hotel (rooms start at €270) or become a member of its club, which costs €1,200 to join, with an €3,300 annual fee. The new outdoor pool is glamorous. The hotel also offers a roof-top terrace with views of the Eiffel Tower, an aromatic garden, cocktail bar and grill and a spa.