Moxy Chelsea: 349 rooms and a great rooftop lounge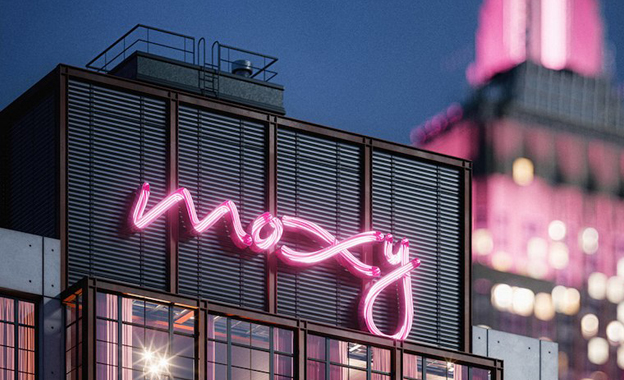 Looking for an ordinary business hotel in Manhattan? Don't go to Moxy Chelsea. The new Moxy property offers a great place to sleep – and a lot more, like DJ appearances, rooftop meditation, reiki classes, floral workshops, and pizza-making classes.
First things first: the Moxy Chelsea, in Chelsea's former flower district, offers 349 great rooms. Also, the hotel offers a caffè, ristorante, and a cocktail bar and co-working lounge.
But the best thing about this new hotel is the spectacular glass-enclosed rooftop lounge that transforms into an alfresco veranda. Also, the location is wonderful, right in the heart of one of New York's most iconic 'hoods, brimming with galleries, bars and restaurants - and just steps from The High Line, Madison Square Park, Flatiron Building, Hudson Yards and more.
Further reading on ftnnews.com
Image by Moxy Chelsea