New airport hotel at Atlanta airport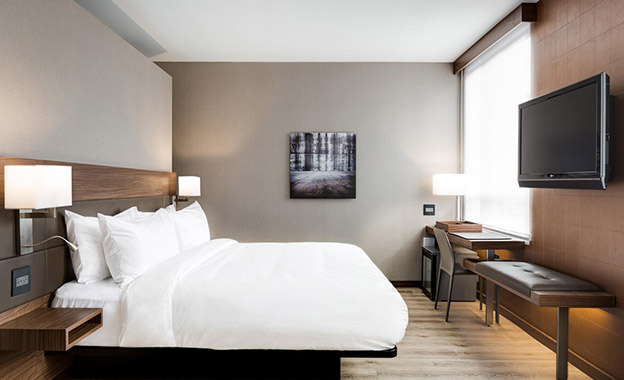 When connecting at the world's busiest airport takes more than a few hours, you may want to get a shower and a good sleep. Hartsfield-Jackson Atlanta International Airport now offers a new and fresh option – the AC Hotel Atlanta Airport Gateway.
You can find the new AC Hotel Atlanta Airport Gateway – officially opened on January 17 – in the developing Gateway Center of College Park, steps from the ATL SkyTrain.
The new hotel, owned and managed by Marriott, offers 222 guestrooms at reasonable rates. Guests enjoy complimentary WiFi, a fitness center and shuttles to and from the airport terminals.
LodgingMagazine reports that the hotel features a convenient communal and bar space with a menu of small plates, local brews, and cocktails. The hotel's AC Kitchen offers grab-and-go breakfast items and a dinner menu with salads, small plates, and larger entrees.
In the lobby, you will find a business center with a printer and books. Two media salons can be used as a co-working area.
Further reading on: lodgingmagazine.com