New InterContinental in South Jakarta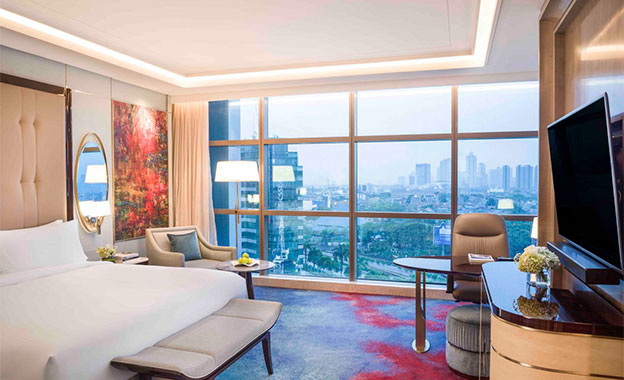 Jakarta offers another fine new hotel for business travellers. The new InterContinental Jakarta Pondok Indah has just opened its doors in the upmarket South Jakarta neighbourhood of Pondok Indah.
The new InterContinental offers everything a business traveller could want. It features 311 rooms and suites and amenities such as Club InterContinental, meeting facilities, Inaria Spa and a Fitness & Movement Studio. The rooms (starting from 46 sqm) are great and offer digital features such as high-speed WiFi and USB ports to charge your devices.
In the 'food department', the InterContinental Jakarta Pondok Indah offers several great outlets, such as the all-day dining restaurant Sugar & Spice with a teppanyaki 'speakeasy' and the Aqua Lounge for cocktails and bytes by the pool.
The Jakarta Post reports that one of the best features is the hotel's location. The hotel is conveniently nestled within a complex with many shops and offices. Guests do not have to leave the air-conditioned areas to get to two sprawling shopping malls. From the hotel rooms one can overlook surrounding private residences and the beautiful greens of a world-class gold course.
Further reading on: thejakartapost.com