Nhow London opens its doors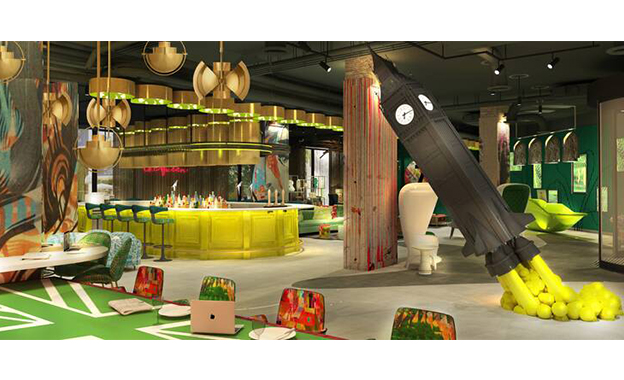 Nhow London has opened its doors. The new hotel from the NH Hotel Group brand is now open for business. After earlier and forthcoming openings in Berlin, Milan, Rotterdam, Marseille, Amsterdam, Rome, Brussels, Frankfurt, Santiago and Lima, this is the first Nhow property in London.
The new hotel will feature 190 rooms and a restaurant/pub, named the Bell and Whistle pub, featuring British 'comfort food' such as prime, seasonal, British vegetables, with the finest cuts of meat and fresh fish. The hotel also boasts a bar, gym, networking spaces and meeting rooms.
According to BusinessTraveller, the theme of the hotel is 'London Reloaded', featuring British icons and unconventional contemporary elements. Guests will marvel at the Big Ben rocket sculpture in the lobby and a wood installation around an LED fireplace.
Further reading on: businesstraveller.com