Open for business: The Viceroy Washington DC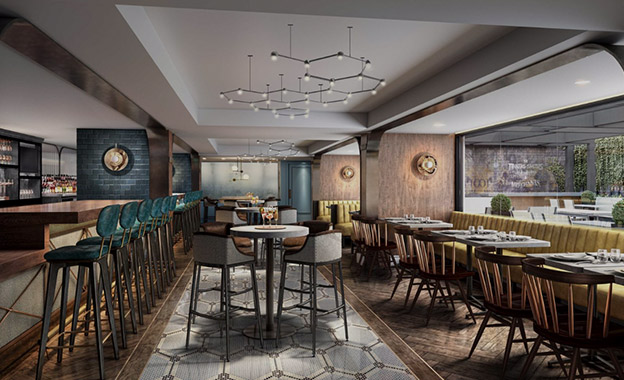 If Washington is your destination and if you want to stay in the area that is the epicenter of chef-driven restaurants and buzzy cocktail bars, the new Viceroy in the Logan Circle area is a great choice.
The new Viceroy Washington DC, with 178 rooms, will soon open for business and is now taking reservations. The new Viceroy is a modern luxury lifestyle hotel in the vibrant 14th Street corridor with lots of wonderful restaurants and cocktail bars. The hotel is the latest addition to The Viceroy Lifestyle Series, a collection of hotels with a playful and progressive spirit in coveted destinations.
The hotel's restaurant and bar feature a glass enclosure around the patio for guests to enjoy year-round. The hotels is proud to offer a buzzing seasonal rooftop bar and pool with exceptional views.
Hospitalitynet reports that the hotel has a soft spot for (local) art. An eye-catching mural on the building's face greets guests and neighbors passing by, while local galleries and institutions will have a hand in curating a rotating art exhibition that changes seasonally.
Further reading on: hospitalitynet.org