Pay per kilometer with Avis' Smile Rent in Italy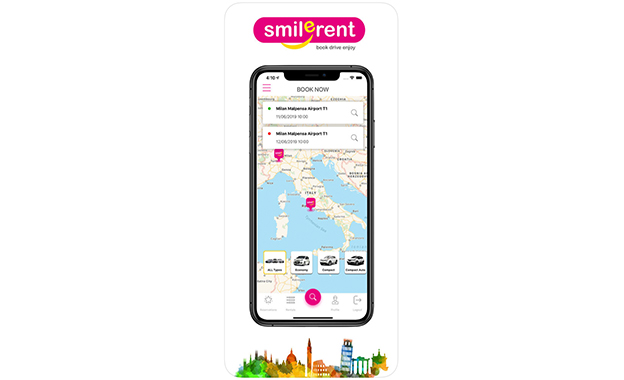 Pay per kilometer with Avis' Smile Rent in Italy
When you are on a business trip in Italy, you can now rent a car and pay per kilometer with Avis' new Smile Rent brand. You only pay for the actual kilometres travelled during the rental period.
Avis has just launched its low-cost, 100% self-serve brand pay-per-kilometre Smile Rent brand at Rome Fiumicino and Milan Malpensa airports. According to a report by AutoRentalNews, the brand is specifically aimed at the budget-conscious, tech-savvy travelers to Italy.
With Smile Rent, you can access your rental vehicles via your phone, completely bypassing the rental desk. The keys will be inside the vehicle that is to be found in dedicated parking spots near the airport, reachable via the airport shuttle service. You can lock and unlock your car via an app. Smile Rent offers four car groups: Economy, Compact, Compact Automatic, Large Automatic.
As the Smile Rent offer is a fully self-service experience, you have complete control of the rental process from beginning to end, by comfortably managing bookings and costs through your smartphone, 24/7, in the app.
Further reading on: autorentalnews.com