New in Rome: Hotel de la Ville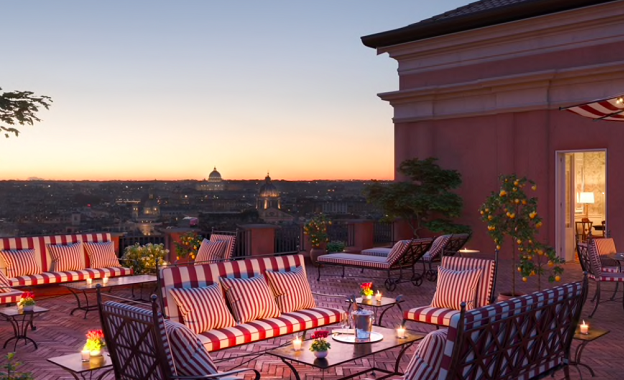 The recently opened Hotel de la Ville in Rome has many great features for business travellers. The best of all are the breathtaking views of the ancient city of Rome.
According to Luxury Travel Magazine, the large terraces of the historical structure of the hotel in Via Sistina "are quite unrivalled in town offering a totally unique high-rise angle and the grandest of panoramas."
The Hotel de la Ville, with 104 rooms and suites, is beautifully constructed in an 18th century palazzo. It has an enchanting courtyard, an effervescent rooftop bar, street-side bistro and celestial Sicilian spa.
The suites and has a number of exclusive suites, such as the Canova Suite, named after the famous Neo Classical sculptor. The suite blends high art and lavish style to elegant effect. It has spacious living areas, featuring a sitting room and a king-sized bedroom.
Further reading on: luxurytravelmagazine.com