Tempo, a new Hilton brand for 'modern achievers'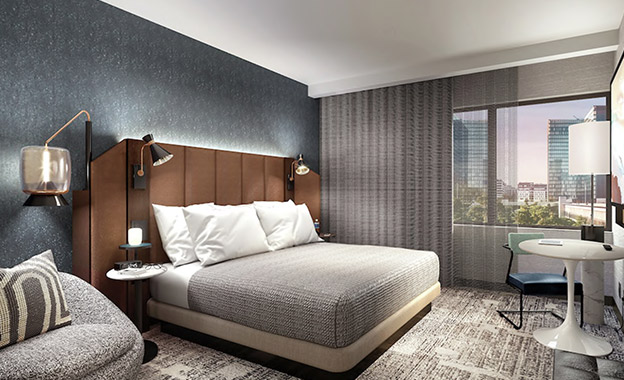 Tempo is the new 'a pproachable lifestyle brand' for travelers
In an effort to address the current needs of today's travelers, Hilton has launched a new hotel brand. Tempo is the new 'approachable lifestyle brand' for travelers that want a high-end product at an affordable price.
A Tempo hotel is a hotel for what Hilton calls 'modern achievers'. The new hotel brand aims for a segment of travellers whose needs have not yet been met by other brands: guests looking for ways to maintain their healthy lifestyles and have a high-end experience but cannot spend a fortune on hotels.
According to Lodging Magazine, Hilton surveyed more than 10,000 consumers to profile the customers that the Tempo brand aims to serve. The Tempo by Hilton public spaces will include fitness offerings, flexible meeting spaces, and informal relaxation areas. Food and beverage outlets will be available, including an in-lobby Fuel Bar, an alcoholic and non-alcoholic bar. Sustainability is also important to Tempo by Hilton and the brand aligns with Hilton's Travel with Purpose 2030 Goals.
Tempo by Hilton hotels will first appear in de U.S. market. The brand has more than 30 working projects in its U.S. pipeline. These hotels will be in major gateway cities including Manhattan, Maui, and Los Angeles, among others.
Further reading on: lodgingmagazine.com