The best taxis in the world
For the sixth consecutive year, London taxis have been voted the best in the world, according to an annual survey of Hotels.com. London captured 22 percent of the vote, leaving the competition far behind.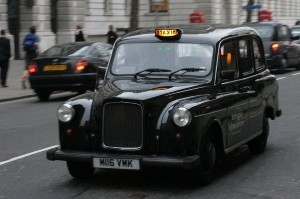 New York follows in second place with ten percent of the vote, just before Tokyo, with nine percent of the votes. Of the 33 cities in the survey London tops the list in five of the seven categories, including cleanliness (23 percent), city and destination knowledge (27 percent) and driving behaviour (30 percent).
The research also shows that, during a taxi ride, travelers all over the world tend to go texting and emailing (19 percent). The second most popular activity is sleeping (15 percent), followed by eating (10 percent) and kissing (9 percent) .
The world's best taxis
1. London (22%)
2. New York (10%)
3. Tokyo (9%)
4. Berlin (5%)
5 . Amsterdam (4%)
5 . Madrid (4%)
5 . Mexico City (4 %)