Singapore Changi Airport – best place to sleep
For the 17th year in a row, Singapore Changi Airport has been voted as the SleepingInAirports Best Airport: the best airport in the world to for travellers that try to sleep between flights.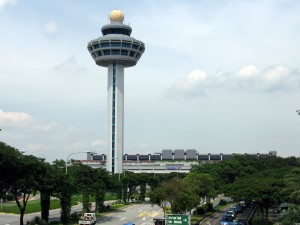 Sleeping in airports may not be your favourite pastime. But if you have no lounge access and really need to get some sleep between flights, it is good to know what airports offer great services. For 17 years, travellers at SleepingInAirports.net have been rating airports not only for their sleep comfort, but the services and amenities they offer during a layover. Singapore won 2013's contest in which travellers were asked to consider the four C's.
Comfort: Armrest-free seating and quiet/rest/relaxation zones.
Conveniences: Free WiFi, 24-hour food, showers, pay-in lounges, and activities to do on a layover.
Cleanliness: Clean floors, bathrooms and food courts.
Customer Service: A smile and friendly attitudes go a long way. We are so thankful for the kind airport workers who help us when we are lost and give us blankets and pillows when we're stranded.
This is the review about Singapore Changi on SleepingInAirports.net: "Here at Club Changi, tired travellers can sleep in special relaxation zones that feature reclining lounge chairs and padded seating. After a nap, travellers can connect to the internet using the free WiFi and internet stations, enjoy a free city tour of Singapore, join a cultural activity or take a leisurely walk in one of the seven gardens. Other airport amenities include a movie theatre, music and TV lounges, a swimming pool, Jacuzzi, 24-hour massage and spa facilities, video games, and a 4-storey slide. This year the airport introduced the Social Tree, an interactive attraction designed to share and remember your Changi experiences. The zzz Factor: Travellers rave about Changi's 6 rest zones with special reclining sleep seats. They are popular, so if you can't get a seat, you can still enjoy some quiet time in other cushioned seating and armrest-free seating areas throughout the terminal. Showers area available for a fee. Food is available 24-hours."