Thessaloniki airport: renovation and expansion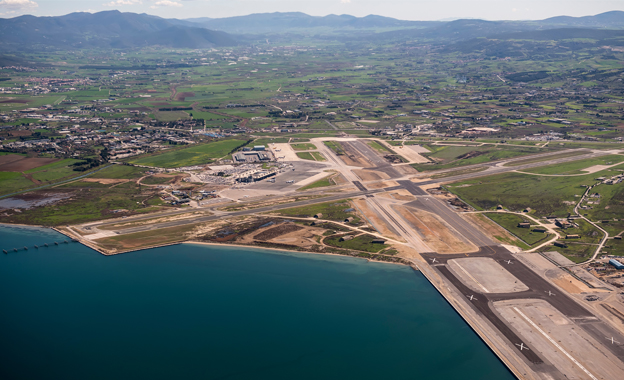 Thessaloniki's 'Makedonia' Airport's (SKG) airport has celebrated the ground-breaking ceremony for the construction of a new, second terminal. The new 34,000 sqm terminal will drastically increase the capacity of the airport, while a refurbishment of the existing terminal will improve passenger experience. To add to the capacity of the airport, the runway and the apron areas will be reconstructed.
Fraport Greece is investing some €100 million in the airport of Greece's second largest city. The plans for Thessaloniki are part of Fraport Greece's total €415 million infrastructure investment for all 14 regional airports.
The investment includes not only the construction of a brand-new terminal. The project includes refurbishing the existing terminal (total floor space of 24,000 sqm), constructing a new fire station, and upgrading the waste-water biological treatment unit as well as connecting it to the main city network.
ATW (Airport Transport World) reports that the new terminal will increase operational capacity. There will be more check-in counters (up 47%), a doubling of the security lanes, additional baggage delivery belts (up 75%), and a 50% increase in the number of terminal gates. Also, a modern baggage handling and control system will be installed.