Wyndham opens 5-star hotel in Klang/Kuala Lumpur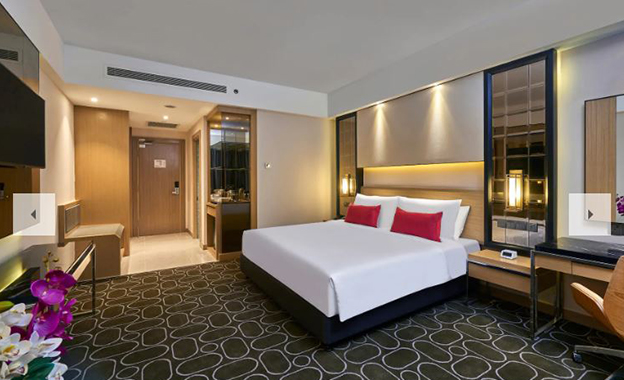 Wyndham has opened a new business hotel in the Royal Town of Klang, just outside Kuala Lumpur. The 488-room Wyndham Acmar Klang hotel is the first five-star hotel in Klang, one of Malaysia's commercial gateway and economic districts.
The hotel is a great place for both business travelers as well as meeting planner. The Wyndham Acmar Klang offers no less than 11 meeting rooms for seminars and business meetings and a Grand Ballroom with a capacity of 2,200. The hotel also boast several restaurants and bars (including a sky lounge), a spa and an outdoor pool.
To business travelers, the Wyndham Acmar Klang may be an interesting alternative to staying in downtown Kuala Lumpur. The hotel area, close to Port Klang, is connected to the city via three major highways.
According to TravelDailyMedia, Wyndham Hotels & Resorts has a portfolio of five hotels and resorts across Malaysia, including Days- and Ramada-branded hotels. The Company is growing rapidly in the Southeast Asia.
Further reading on: traveldailymedia.com
The Wyndham Grand hotel brand has opened its first property in the Georgian capital Tbilisi. The Wyndham Grand Tbilisi has just opened its doors.
Four Points by Sheraton Kuala Lumpur is a new, hip boutique hotel in Kuala Lumpur's Chinatown with 318 rooms and a lot of local ambiance.
After a period of renovations, the refurbished and extended Sheraton Imperial Kuala Lumpur hotel is open again for business.