137 Pillars in Bangkok: home away from home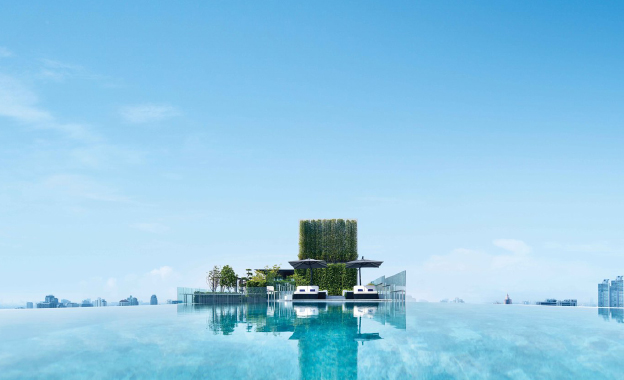 Finding great first class business hotels in Thailand is a breeze. Places that feel like a home away from home in Bangkok a quite rare. The new '137 Pillars' hotel in Bangkok fits the bill.
The hotel is located on floors 24 to 32 of a residential apartment building and offers all 5-star amenities you could wish for.
Your own luxury apartment in the city's Thonglor area comes with the highest infinity pool in the Thai capital. Each suite offers a private wine cellar, generous marble­ bathroom, "maxi-bar" and the services of a butler. The 137 Pillars' suites offer great city views from large balconies.
If you really have to go into town for business, you can call the hotel's own London cab fitted with a champagne bar. If you need to go shopping for presents, ask the hotel's personal shopper for help. There is even a great restaurant – the Nimitr at the 27th floor.
From the boutique retreat, the city's attractions are not far away. The elite EmQuartier and Emporium shopping destinations as well as numerous chic eateries, bars and clubs are close at hand.
Further reading on 137pillarsbangkok.com
Image by 137 Pillars Bangkok