Dubai: Mall of the World, the world's first airco mini-city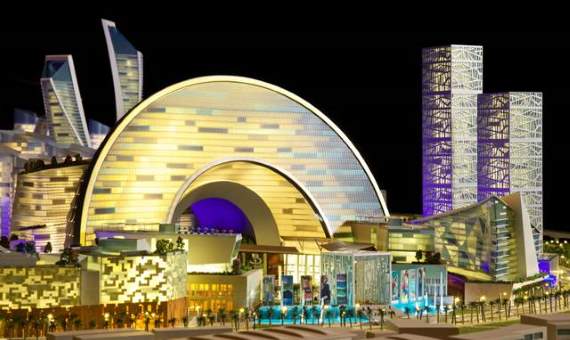 Dubai's next big project is the Mall of the World, a fully air-conditioned mini-city. It is going to be the largest mall and biggest indoor theme park, located in the first temperature-controlled mini-city in the world.
The 8-million-square-foot shopping centre, will include 100 hotels, a medical resort, event facilities and a theatre district, all under a large retractable roof that keeps out the sun and the summer heat. Attracting shoppers from abroad is the goal. The mall will attract 180 million visitors a year by providing entertainment, activities, and accommodations.
To attract 'health tourists' from the US, the Mall of the World will have a 3 million-square-foot health-care complex providing specialized surgery and cosmetic procedures.