Henley Index: Japanese passport is the best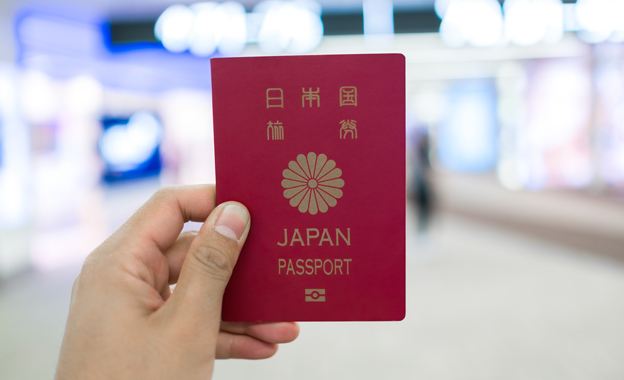 When it comes to getting easy access to countries in the world, some business travellers are better off than others. This year, holders of a Japanese passport are the luckiest in the world, as they are rarely required to apply for visa.
The Index by the global citizenship and residence advisory firm Henley & Partners is based on data provided by the International Air Transport Authority (IATA). It covers 199 passports and 227 travel destinations. The Japanese passport offers the greatest travel freedom, without having to worry too much about the need to apply for visa. Having gained visa-free access to Myanmar recently, Japanese citizens can now enjoy visa-free or visa-on-arrival access to no less than 190 destinations around the world, which is more than Singapore (189 destinations) and Germany, France and South Korea (all of them 188 destinations).
The French passport entered the top 5 of 'powerful passports' when Uzbekistan lifted visa requirements for French nationals recently on October 5, having already granted visa-free access to Japanese and Singaporean citizens in early February. The United States and the UK, both with visa-free or visa-on-arrival access to 186 destinations, are in fifth place.
BusinessTimesAfrica reports that passports from Afghanistan and Iraq (visa-free or visa-on-arrival access to 30 countries) Syria and Somalia (32) and Pakistan (33) offer the least mobility.
3. Germany, France, South Korea: 188
4. Denmark, Finland, Italy, Sweden, Spain: 187
5. Norway, UK, Austria, Luxembourg, Netherlands, Portugal, United States: 186
6. Belgium, Switzerland, Ireland, Canada: 185
7. Australia, Greece, Malta: 183
8. New Zealand, Czech Republic: 182
10. Hungary, Slovenia, Malaysia: 180