Hotel opens in former JFK Flight Center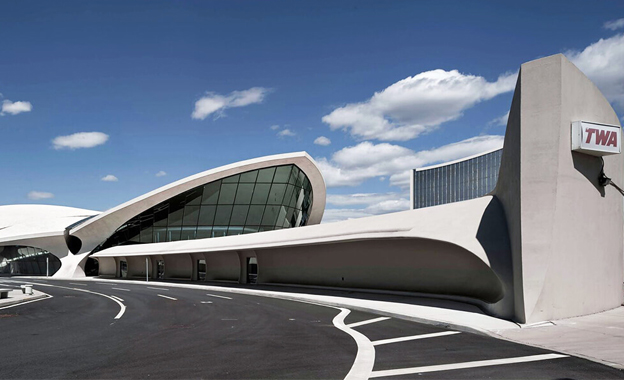 The epic former TWA Flight Center at New York's JFK Airport will soon be ready to start its second life, as a first-class business hotel. The new TWA Hotel will offer 512 quiet guestrooms with stunning views of the airport's runways.
The former TWA Flight Center features 6 restaurants and 8 bars and boasts a 10,000-square-foot rooftop observation deck with pool. Guests can work out in a large fitness facility with yoga, spinning and other amenities.
The hotel has a museum that is devoted to start of the Jet Age. The style of that period is wonderfully reflected by the classic split-flap message board with authentic original mechanical operation that was common on many airports that era.
The heart of the hotel offers several retail outlets, restaurants and bars. Guests of the hotel can use the AirTrain to travel to and from JFK's terminals.
Image by TWA Flight Center