Soon available at JFK: Minute Suites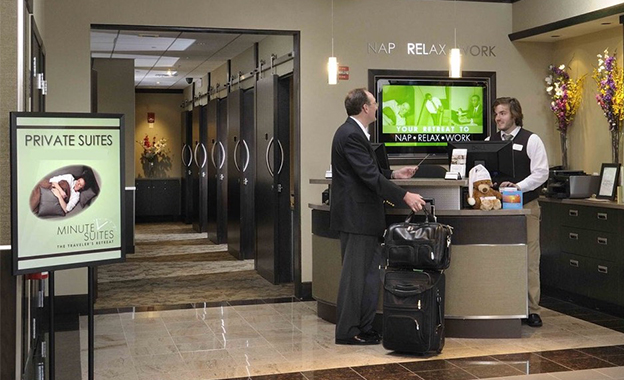 Soon available at JFK: Minute Suites
Has travelling into JFK taken a lot of energy? If you could do with a nap or need to get some work done before your next flight, you are in luck. Minute Suites' ninth location will open soon in Terminal 4's B Concourse at New York's John F. Kennedy International Airport.
Minute Suites offer travelers a (post-security) private retreat within the terminal to nap, relax, or work. The private suites inside airport security are available for rent by the hour or overnight.
Business Travel News reports that rates start at $42 per hour for the first two hours, with a one-hour minimum. After two hours, the price is $32 per hour. Second-hour 15-minute increments cost $10.50 each; after two hours, the 15-minute increments cost $8. Some locations have showers.
Minute Suites earlier launched similar suite operations in two terminals at the Hartsfield-Jackson Atlanta International Airport, two terminals at the Dallas/Fort Worth International Airport, two terminals at the Charlotte Douglas International Airport and one terminal at the Philadelphia International Airport. Early 2020, a location is also expected to open at the Baltimore/Washington International Thurgood Marshall Airport.
Further reading on: businesstravelnews.com