Say hi to YAPE at Frankfurt Airport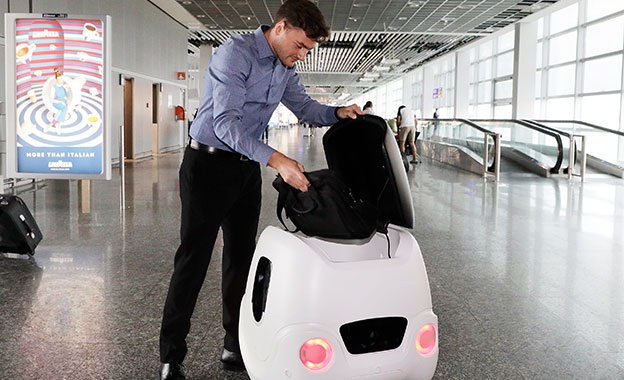 Say hi to YAPE at Frankfurt Airport
There is a new robot on duty at Frankfurt Airport. You will find the new device – he/she listens to the name YAPE – anywhere in the airside part of the terminal.
YAPE is an artificial intelligence-based transport and delivery robot that offers one welcome service to the weary travelers of Germany's largest international airport: YAPE will accompany passengers to their gates and help them transport their small luggage. It can carry up to 30 kilos and travel at a speed of six kilometers per hour.
Airport operator Fraport announced that YAPE was deployed at the airport to test which aspects of AI and robotics can help to further improve the quality of services at Frankfurt Airport.
The robot is able to freely move throughout the terminal thanks to its integrated navigation system. Passengers can interact with the robot via a smartphone app.
Further reading on: airport-world.com