New York's Merrion Row Hotel + Public House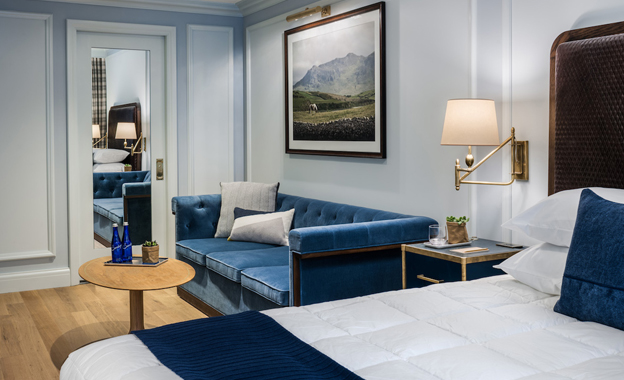 Imagine staying in a hotel in the heart of the Times Square area of New York. How to avoid the musical-loving masses and the tourists? The new New York's Merrion Row Hotel + Public House offers the peace and quiet you are looking for.
The new 28-room boutique hotel in the Times Square area draws inspiration from the pubs and Georgian row houses at Dublin's Merrion Square. The room design, the food in the restaurant and the on-site pub is offering a pleasant hint of Ireland.
HotelManagement reports that the rooms have a contemporary feel, with real white oak floors stretched out before Irish-inspired plaid drapes. The walls feature original photography of the Irish countryside and the country's authors.
For food and drinks, head to Merrion Row Hotel's Public House on the first floor. It is a mix of a traditional Irish and New American pub.
Image by New York's Merrion Row Hotel + Public House